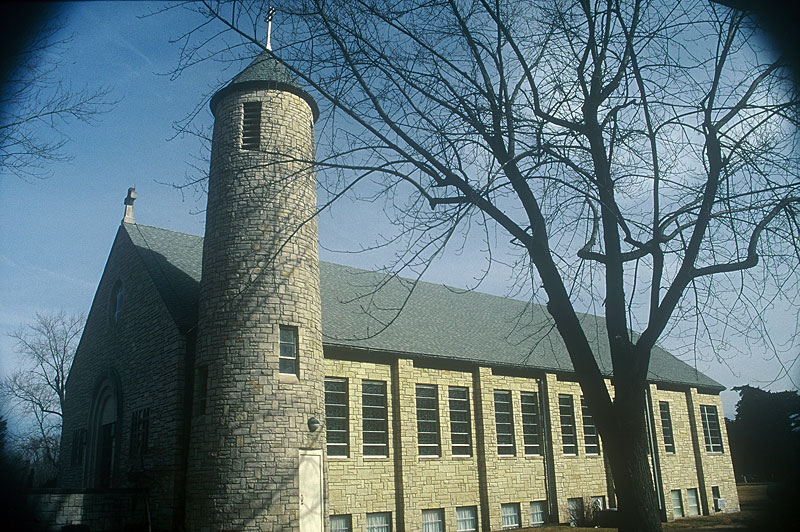 Shrine of Saint Patrick, Missouri
Saint Patrick, Missouri, is a small village located in the southeast part of Jackson Township in Clark County, Missouri. It was settled by Irish Catholics, but all nationalities and religions are represented here.
The first Saint Patrick Church was built of logs at an unknown location in North Santa Fe (now Saint Patrick) in 1834 at a cost of about $75.00. The Shrine of Saint Patrick was built in 1956 and sits on what remains of the original 80 acres purchased for the Church in 1838.
The Shrine of Saint Patrick is fashioned after the Saint Patrick's Memorial Church of Four Masters in Donegal, Ireland. The Shrine is Celtic in design; semi-circular recessed doorways, central rose window, Celtic crosses, and a round bell tower that is native to Ireland.