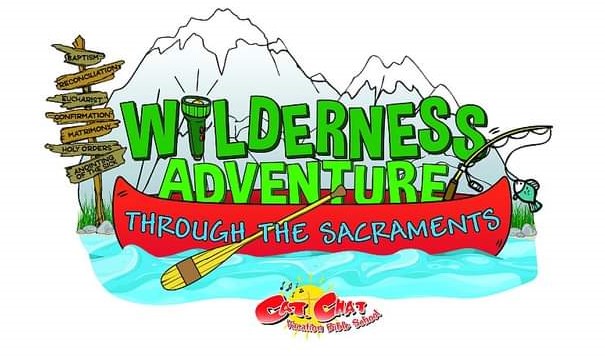 Shrine of St. Patrick will be hosting Vacation Bible School
July 10 through July 14, 2023
5:00 p.m. to 7:30 p.m.
Family night on July 14!
Supper will be provided each evening. There is a form on the Shrine of St. Patrick Facebook page that needs to be completed and received by June 15th, 2023. Your child does NOT need to be Catholic to attend; Everyone is welcome! You will receive a mailed letter at a later date. Please complete this form for EVERY child you have attending VBS. If you would like to purchase an additional shirt for a family member not attending VBS, please contact Vanessa Gray 319-795-4419. Paper copies of the form may also be picked up at St. Michael's in Kahoka.
Update on VBS:
Please join us for VBS July 10th - July 14th at the Shrine of St. Patrick for the Wilderness Adverture through the Sacraments. The link for registration is posted on ouir Facebook page, forms may also be picked at St. Michaels Rectory. Family night is Friday the 14th, the parish is invited to join us! We currently have 30 kids registrated. Registration is open to anyone who wishes to attend, help spread the word!